Manuka MGO263+ 250g w/Red Ginseng
Regular price

Sale price

$490.00
Indulge in the luxurious health benefits of our Manuka Honey MGO 263 with Red Ginseng. Our honey is sourced from pure, organic manuka flowers, and has been scientifically tested to contain a minimum of 263 mg/kg of methylglyoxal (MGO), giving it potent antibacterial properties.
But that's not all - we've infused our honey with red ginseng, known for its anti-inflammatory, antioxidant, and immune-boosting benefits. Together, these ingredients create a powerhouse blend that can help support your overall health and wellbeing.
Our Manuka Honey MGO 263 with Red Ginseng has a deep, rich flavor, with notes of caramel and earthy ginseng. It is perfect for adding to tea or smoothies, spreading on toast, or using as a natural sweetener.
how to use

As a natural sweetener: Use Manuka honey as you would any other sweetener. Add it to your tea, coffee, yogurt, or oatmeal for a delicious and healthy boost.

For sore throat: Take a spoonful of Manuka honey on its own or mix it with warm water and lemon to soothe a sore throat. The antibacterial properties of the honey can help to kill germs that cause throat infections.

For digestive health: Take a spoonful of Manuka honey on an empty stomach to promote healthy gut flora and alleviate digestive issues such as acid reflux and IBS.

For immune support: Incorporate Manuka honey into your diet as a natural way to boost your immune system. Add it to smoothies or use it as a sweetener in recipes for added health benefits.

Remember to always use a high MGO rated Manuka honey for maximum effectiveness when using it for therapeutic purposes. Additionally, if you have a medical condition or are taking medication, it's important to consult with your healthcare provider before using Manuka honey therapeutically.

Precautions

1. Do not give honey to infants under 1 year old, as they can be susceptible to botulism.
2. Manuka honey should not be used as a replacement for traditional medical treatments or medications.
3. It is recommended to avoid consuming large amounts of honey if you have diabetes, as it can cause a spike in blood sugar levels.
4. If you have a history of allergic reactions to honey, ginseng, or other bee products, consult a doctor before consuming this product.
5. Individuals who take blood-thinning medications or have bleeding disorders should consult a healthcare professional before consuming Manuka Honey MGO 263 with Red Ginseng, as ginseng may increase the risk of bleeding.
6. If you experience any adverse reactions or symptoms after consuming this product, such as nausea or vomiting, stop consuming it and seek medical attention immediately.

Remember, while Manuka Honey MGO 263 with Red Ginseng has many potential health benefits, it is important to consume it in moderation and consult with a healthcare professional if you have any concerns.
Share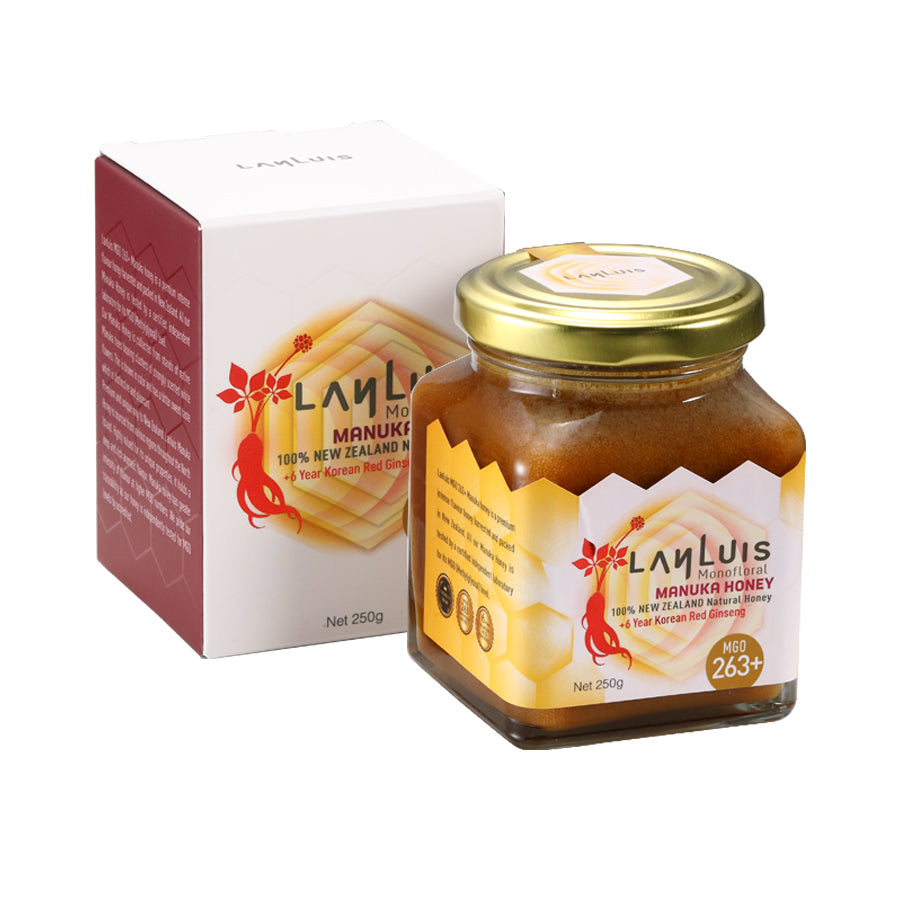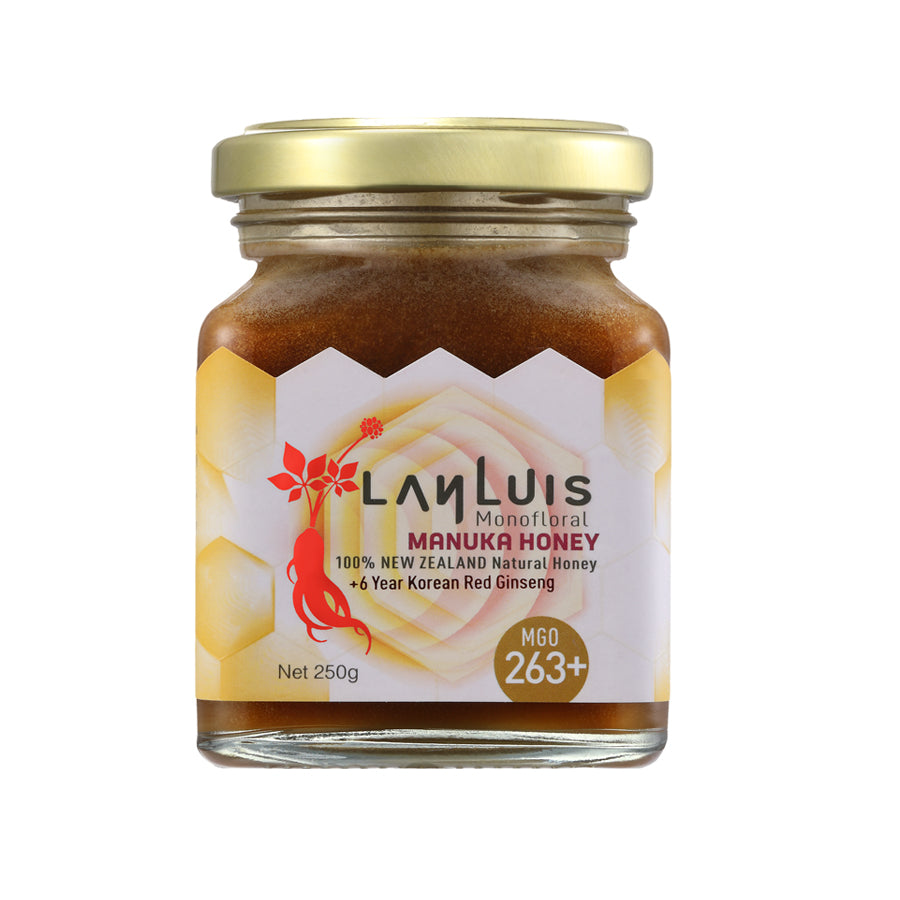 Testimonials