Mystery Rose Renewal Facial Cleanser
Regular price

Sale price

$390.00
A 3-in-1 ultra-soft gel formula with luxurious lather for deep cleansing, exfoliation, and barrier repair.
 Formulated with a mild, naturally derived cleansing complex that lifts away dirt, excess oil, and buildup without stripping.
BHA+ PHA gently removes a dull and dead surface layer, refines pores, and reveals healthy younger skin hidden beneath.
Contains moisture-binding Aloe vera and Panthenol that help replenish moisture, calm the complexion, and repair the barrier.
Result with clear, glowing, supple skin delicately scented with feminine rose notes.

Feature

1. Gently removes impurities: Mild naturally derived surfactants remove superficial and deep-seated impurities without overdrying the skin or feeling tight. These cleansing complexes are barrier friendly leaving skin moist, soft, and supple.

2. Exfoliation & renewal: BHA+ PHA breaks up the bonds holding skin cells together, allowing top layers to be easily rinsed away. This gentle exfoliation encourages natural cell renewal of healthier cells beneath.

3. Moisturizing & barrier-repairing: Moisture-holding humectants like Aloe Vera and Panthenol deliver superior hydration and fortify natural barriers.

4. For all skin types: Gentle and non-irritating cleanser is a blend of carefully selected naturally derived ingredients and free from alcohol and synthetic chemical nasties. Suitable for daily use of all skin types, even including sensitive skin as a solution for dryness & dullness, uneven texture & tone, and pore & blemishes.

5. Delicate Scent: The fragrance of fresh floral Rose and Palmarosa lingers in the skin and refreshes the senses.

how to use

1. Apply a moderate amount to the WET skin every morning and evening. Massage for 1 minute, rinse thoroughly with water, and pat dry.

2. For the best results, pair it with the LANLUIS Skincare routine.

Ingredient list

- Full ingredient list:
Aqua, Sodium C14-16 Olefin Sulfonate, Cocamidopropyl Betaine, Aloe Barbadensis Leaf Juice, Glycerin, Lauryl Glucoside, Gluconolactone, Lactobionic Acid, Salicylic Acid, Acrylate Copolymer, Parfum, Benzyl Alcohol, Phenoxyethanol, Potassium Sorbate, Panthenol, Rosa Damascena Flower Oil, Cymbopogon Martini Oil, Sodium Chloride.

- What distinguish us ?
1. PHA (Gluconolactone & Lactobonic acid) & BHA (Salicylic acid): A gentle yet effective chemical peeling acid combination that works by loosening the bonds between dead skin cells. It sloughs away dead cells and promotes natural cell renewal while improving skin texture and enhancing luminosity and clarity for glowing and more youthful skin.

2. Aloe Barbadensis (Aloe Vera) Leaf Extract: The natural goodness of Aloe vera contains a rich profile of amino acids, enzymes, minerals, saponins, sterols, lectins, and vitamins that help improve the overall health of the skin. Its moisturizing and cooling effects soothe dry, itchy sunburnt skin.

3. Panthenol: Provitamin B-5 is a moisture-magnet that binds to and holds water in the skin, moisturizing and leaving it soft, smooth, and suppler. It also has an anti-inflammatory effect on stressed skin as well as helps speed up cell growth which is vital for healing and fortifying the skin barrier.

Share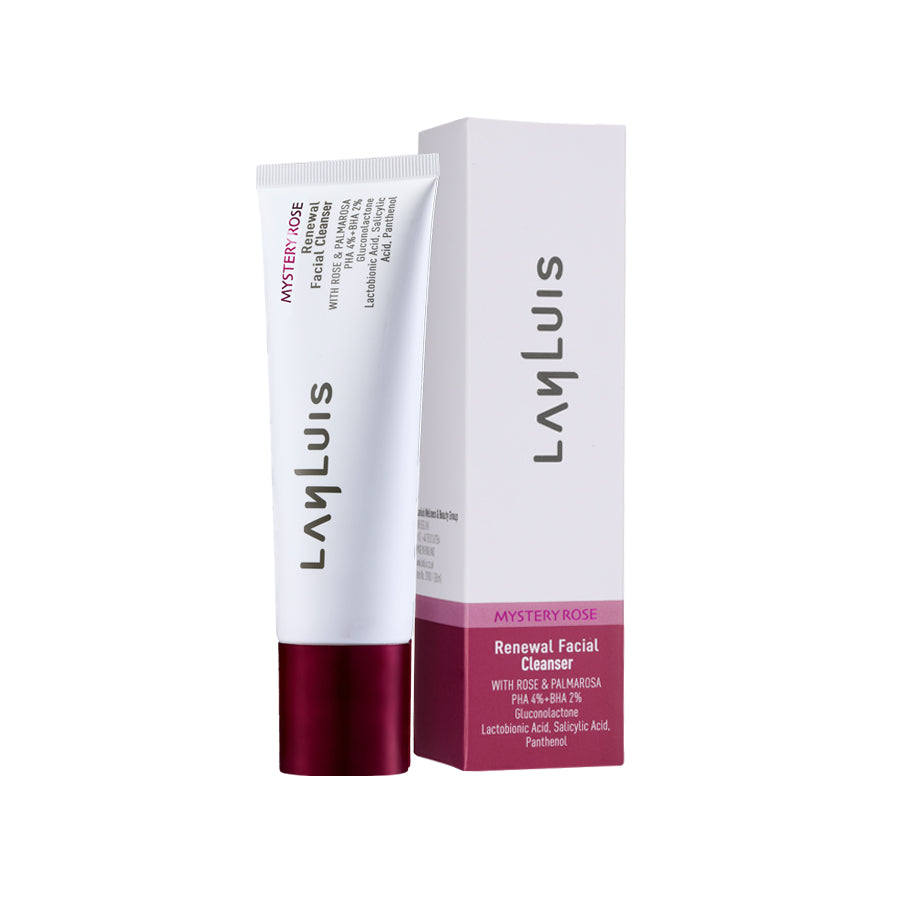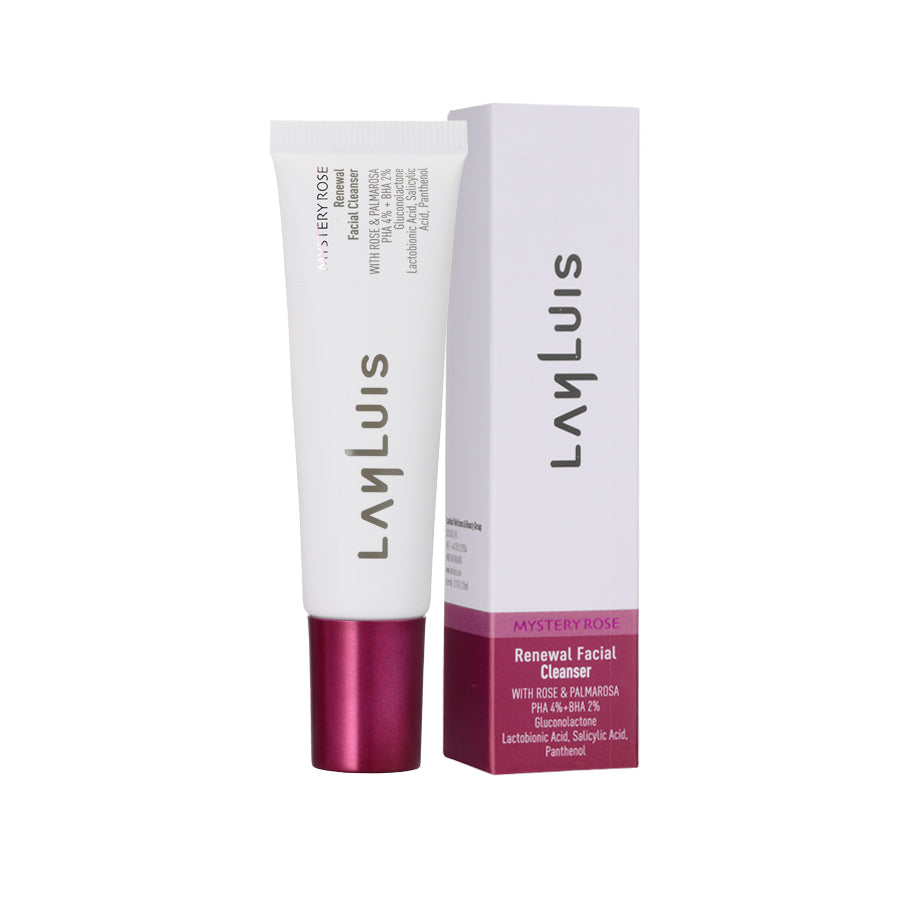 Testimonials